Somebody Cares America/International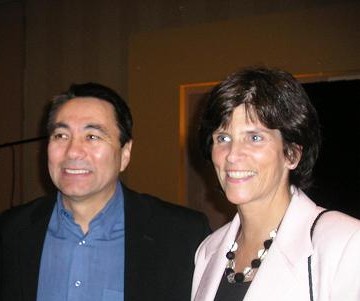 Dr. Doug Stringer, founder of Somebody Cares America/International and Marlene Yeo at the 2006 Summit.
Please visit Somebody Cares America/International at www.SomebodyCares.org

The "Somebody Cares" concept began in Houston in 1981 when a simple business card reading, "Somebody Cares, call 24 hours a day," was distributed by founder Doug Stringer and others as they ministered to the lost on the streets of Houston. From there, Turning Point Ministries International began with Bible studies, evangelism outreaches, and discipleship ministries. Soon, the ministry was taking mission trips, planting churches, and sending out international ministries.

In 1994, Somebody Cares Houston was officially formed as the outreach arm of TPMI. Churches gathered city-wide for ministry to the down-and-out by providing food, material goods, and the Word of God. Gang prevention and intervention training was offered to equip volunteers to assist in public schools. Doug Stringer introduced the concept of leaders laboring together to "co-pastor the city," and churches came together for strategic prayer initiatives, drama presentations, the distribution of 50,000 New Testaments, inner city youth camps, food distribution, prayer door-hangers, and a billboard campaign that saturated the city with the message, "Somebody Cares, Houston. For help, call 713-621-1498."

Somebody Cares America/Int'l has grown leaps and bounds since 1994, now reaching into nations around the world. For more information on Dr. Doug Stringer and Somebody Cares America/Int'l please visit www.dougstringer.com.

(Taken from http://somebodycares.org/about-us/history/)

Somebody Cares America/International
SCA is the parent organization to SCNE and by supporting SCNE you are supporting the greater vision of SCA.