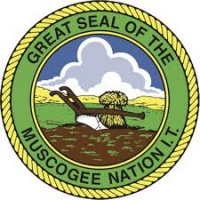 Muscogee Creek Outreach
October 21, 2017
This will be our second year partnering with area churches, as we serve the residents of the Muscogee Creek Nation in Oklahoma! You can be a part through your prayers and financial support!

Massive Give-Away
We will be serving a low income population and bringing in a tractor trailer of non-perishable food items and household goods. This is an opportunity for individuals and families to be blessed with greatly needed items such as toilet paper and diapers, as well as some fun items too!

Block Party
We will also be hosting a block party with a BBQ, bouncy house, ponies, raffles and live music!

Youth Rally
We will also be reaching out to the Muscogee Creek youth through a Friday Night rally with music and basketball!

Donate Today
If you would like to be a part of helping to make this outreach happen, please click the link below. Any amount will help! Thank you!

Donate Today!
Back