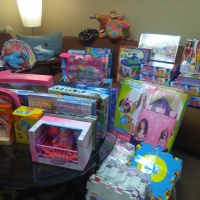 Holiday Volunteer Opportunities
November 1, 2018
Are you looking for a way to help those in need this holiday season?
We would love for you to join Somebody Cares New England in reaching out and loving on those in distress! Here are some ways you can help!

Christmas Gifts-Donations Needed
Through Toys for Tots and the generosity of individuals, families and area businesses and churches, we will be hosting our annual Christmas Gift Distribution again! Donations of toys for children and teenagers are needed, inparticular gifts for ages 10-18. We are also collecting stocking stuffers! Gifts can be dropped off any Sunday between 12pm-1pm at 358 Washington Street, Haverhill, MA. Or you can email us to schedule a drop-off at another time (office@somebodycaresne.org).

Christmas Gift Distribution Set-Up-Friday, December 14th
Volunteers needed to serve from 10am-12pm, 12pm-2pm and 7pm-9pm.
Help us sort toys and turn the downstairs area into a Christmas wonderland!
Click below to register.
Christmas Prep (Dec. 14)

Christmas Gift Distribution-Saturday, December 15th
Volunteers needed to serve in 2 hour time slots from 8am-4pm.
Click below for more information and to register!
Christmas Gift Giveaway (Dec 15)

Christmas Hams-Donations Needed
Donations are needed to help purchase up to 250 hams for our food pantry guests!
Click the link below to make a $10 donation for a ham.
Donate $10 for a ham

Christmas Food Pantry Prep-Monday, December 17th
Join us as we set-up and make preparations for our December Food Pantry Distribution. Email us at office@somebodycaresne.org to let us know you are coming!

Christmas Food Pantry-Thursday, December 20th
Volunteers needed from 8:00am-4:30pm to hand out up to 250 hams and the fixings for a fabulous holiday meal! Serve for a 2 hour time slot or for the day! Email us at office@somebodycaresne.org to let us know you are coming!

Back