June 11, 2012
This weekend Reverend Suliasi Kurolo will be ministering to New England leaders who are praying for city transformation!

When: Saturday, June 16th
Time: 2:00pm-4:00pm
Location:
358 Washington Street, Haverhill, MA 01832

This is a FREE event and open to ALL!
A love offering will be taken.
Come early, seats are limited!

Rev Suliasi Kurulo is the founder and president of Christian Mission Fellowship International and the Senior Pastor of the World Harvest Centre. He co-chairs the Billion Souls Network and planted 2500 churches in more than 100 nations. He is a world leader in church planting amongst the unreached people groups. He has spoken in more than 80 nations across the world and is the founder of the fastest growing church in Oceania! He is also the director of Somebody Cares Fiji.


This event is hosted by Community Christian Fellowship, Haverhill and Somebody Cares New England.
May 11, 2012
Voting is now closed. Thank you for your participation in this year's Spring Brunch!
The finalists are:
Catherine Deveau
"Catherine is actively involved in Salem, NH's Adorn ministry helping those in distress in Salem, NH. -Catherine is going to Pemba, Mozambique this Summer to assist with Heidi Baker's Iris Ministries, helping the orphans of Mozambique. Catherine should receive this award because she is so eager to give her time and resources to helping others, whether she is assisting with an Adorn outreach or going about her daily routine. I have gone ministering with Catherine on many occasions and she is always willing to feed the hungry and clothe the ragged--one person at a time. Whether she is giving homemade pasta salad to the homeless in Boston or buying Christmas gifts for disadvantaged kids in Salem, she is willing to do whatever she can. Catherine also has a mother's heart--it is this heart that has prompted her to take a journey this summer to Mozambique where she will primarily be helping orphans. Catherine's capacity to love everyone is amazing.
Cindi Webster
Cindi has been involved in volunteer compassion outreach for years! She has worked with the homeless, as well as those those battling drug addiction. Currently she takes care of calls that come in from distressed people for food, clothing, shelter, rides, etc. Cindi has a huge heart and will go way out of her way to help those in need. Whether it's sacrificially going above and beyond with her own family or caring for the needs of strangers, she has always been quick to respond! Cindi is an amazing example of a Woman of Compassion!
Leslie Levenson
Leslie Levenson created the Community Giving Tree in Boxford MA. This established outreach organization has been providing baby goods for over six years. Anytime DCF of Haverhill, Lawrence or community social workers need items for children you can call Leslie. She has been able to build a new center in Boxford to house the organization (which most were donated contractors and goods). She has taken a wealthy community and enrolled women and men to give of their time, money and or donations to provide a huge need to families in need in a huge area between Lowell MA all the way to the beach areas that the Haverhill DCF office covers. Even when on the hotline if DCF was in need of clothing, diaper, cribs we have utilized Leslie and her organization. She is truly a giving and kind person that has accomplished great things from her heart. Leslie has not just given of herself but succeeded at enrolling an entire community to start an organization of giving people that serves hundred and thousands per years. Children and mother are truly benefiting from all her efforts.
June 2012
Place your bid today! And check back daily to see if you have been out-bid!
The highest bidder from each day will be posted at 7:00pm each night.
If you're not the highest bidder...then bid again!!
The auction ends Sunday, June 17th at 7:00pm.
CURRENT HIGHEST BIDDER:CINDERELLA
CURRENT BID: $65.00
Auction Item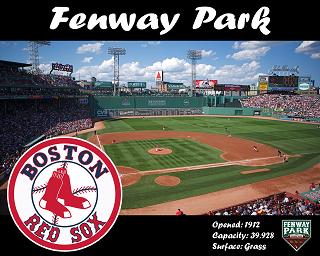 (4) Boston Red Sox Tickets
Red Sox vs. Miami Marlins
Thursday, June 21 2012 7:10pm
Grandstand-Home Plate
Section 20 Row 1, Seat 7, 8, 9 & 10
FIRST ROW IN THE GRANDSTAND SECTION
BEHIND HOME PLATE!
Package Value: $200.00
There is NO RESERVE on this auction item!!
Your bid is for ALL 4 tickets.
Click the button below to place your bid!!
Tickets donated by Standard Electric Supply Company, located in Wilmington Massachusetts.