October 2008
200 Thanksgiving Meals Donated through the United Way
~REGISTRATION IS NOW CLOSED~
Somebody Cares New England is helping to facilitate the give-a-way of 200-250 Thanksgiving Meals generously provided by a donor through the United Way! To qualify for the meal package give-a-way, the donor has specified that meals are to go to families with children in need in the Merrimack Valley.
The Thanksgiving meals will include the following:
Turkey
Pumpkin Pie
Dry Gravy Mix
Cranberry Sauce
Foil Roasting Pan
Carrots
Onions
Potatoes
Stuffing
If your family is in need this holiday season, resides in the Merrimack Valley and would like to sign-up to receive a Thanksgiving meal package (and aren't currently signed up to receive a meal from another agency), please register today. There are only a limited number of meal packages available. Your registration is not a guarantee of receiving a meal. Once registrations are processed, you will be contacted. If meals are still available, you will be given an appointment pick-up time between 8:30am-11:30am on Saturday Nov. 22nd at 26 White Street (Trinity Episcopal Church)
Thank You!!
October 2008
Food Pantry Update!!
130 Families Served!
This month the SCNE Food Pantry blessed over 130 famlies with groceries and household products, such as detergent, shampoo & diapers!
Starting in October, the hours of the pantry will change. The pantry will be open the last Thursday of every month from 4pm-5pm.
During the holiday season, SCNE hosts a Thanksgiving and Christmas community meal, including breakfast, lunch, games and a movie! These holidays both fall on the last Thursday of the month. The food pantry will still be open on these days, however, the hours will be from 1:30pm-2:30pm. Those joining us for the community meal will be able to enjoy breakfast, lunch and various fun activities throughout the day and then pick-up their groceries before they leave at 1:30pm. Those not joining us for the meal are welcome to visit the food pantry at 1:30pm as well!
September 2008
Food Pantry is a Blessing To The City!
68 Households Served!
On Thursday August 28th, 2008 we opened the doors to the Somebody Cares New England Food Pantry! Individuals and families in need of assistance were able to fill out an application and receive multiple bags of groceries, including fresh veggies, as well as household items, such as detergent and diapers! Over 68 households were served that day!
The food pantry is currently open the last Thursday of every month from 3pm-6pm. The only exception is during November & December. During those months we will be open the 3rd Thursday due to the Holiday. (SCNE hosts Holiday Outreaches on Thanksgiving & Christmas.)
Next Openings:
September 25th
October 30th
November 20th
December 18th
September 2008
Eagle Tribune Article!
Check It Out!
Somebody Cares New England made front page news of the Eagle Tribune on August 26th, 2008!
Check out the article below!
A new look, outlook in Haverhill's Olympia Square
By Mike LaBella
Staff Writer

August 26, 2008 01:05 am

—
HAVERHILL — It's been called an eyesore as well as a hot spot for drug dealing, a hangout for prostitutes and a place where drunks have often congregated. And in the center of it all is the former Bannon's Spa, a landmark of sorts that is now boarded up and marred with graffiti.
For Marlene Yeo, a string of four empty storefronts in the Pentucket Building in Olympia Square seemed like they were begging for someone to swoop in and save them.
So she did, by renting the former Lucky Liquors, Bannon's Spa, the former Pollo Latino Restaurant and a former Spanish church. Over the next several months, Yeo plans to renovate and decorate and even install window boxes lush with flowers and greenery. The old and faded signs will stay, but new graphics will be pasted over the old graphics.
"I believe the very place that's been known for unclean behavior, including drugs and prostitution and violence, is the place we want to bring a change to," said Yeo, 56, of Haverhill, president of Somebody Cares New England. "Nobody wants the worst place, so we don't have any competition. And instead of being known as a problem area, we hope it will be known as a blessing to the city."
For police in Haverhill, Yeo's church revitalizing one corner of one of the city's busiest gateways is something they've been waiting for to happen.
"Over the years we've had to deal with drug usage, prostitution, people drinking and hanging out there," said Deputy Chief Donald Thompson. "And over the years there's been an increased police presence. For prostitution, it's been an area we've hit every time. We welcome anything to improve the area."
Yeo's plans include converting the former Lucky Liquors at 2 White St. to a Somebody Cares New England Food Pantry — to be open the last Thursday of every month starting this week.
"One goal of our pantry is to fill a gap in Haverhill, as no other pantry was open Thursday afternoons on the last Thursday of the month," Yeo said. "But those who come to our church and cafe, we'll get them the items they need from our pantry."
Bill Browning, chairman of the Haverhill Hunger Roundtable, which helps coordinates meals and pantries in Haverhill, said when food stamps have run out, the needy rely on the generosity of others.
"We see the last Thursday of the month as a time when the need for food is great," Browning said. "And since this is a new food pantry we felt that once a month would be a good place to start."
The Pentucket Building, built in 1916, is owned by New Pentucket Realty Trust, according to city assessing records. It is valued at $1.1 million and has 24 units, a mix of residential apartments and the first-floor storefronts.
City planning director William Pillsbury said he's been promoting the corner to developers with no takers.
"The city has had an eye on this property in terms of need of restoration," Pillsbury said. "We've had talks with interested parties that never materialized."
Pillsbury said Yeo's plans sound like a good idea for that intersection and the neighborhood. Next door to the former Latino restaurant is Shoe City Hardware, opposite the intersection is Bradford Seafood and on the opposite corner are the Emmaus Inc. family housing units.
"It sounds like a good mix of uses," Pillsbury said. "Any upgrade to that building and the types of uses she's talking about sounds positive to me."
The former Spanish restaurant at 125 Winter St. will be converted to a cafe for youths and will serve free coffee, espresso and smoothies. The cafe will be open Friday nights to youths ages 11 and up. Donations will be accepted.
Bannon's Spa, once renovated, will serve as a food thrift store.
Somebody Cares, a nonprofit charitable organization that is Christ-based, serves as a community bridge builder. It feeds the homeless, brings food to the elderly, raises money for foster children and needy families and feeds the homeless on state and national holidays.
To donate to Somebody Cares New England, call 978-912-7626 978-912-7626 or visit online at www.somebodycaresne.org.
><p>
Somebody Cares New England
Move its base of operations out of Trinity Episcopal Church at 26 White St. into the former Spanish church at 129 Winter St. The move is continuing.
Open a Friday night cafe for youths and teens at 125 Winter St., a former Latino restaurant. To be open in October. Community meals will be cooked at 125 Winter St. and will be served at 129 Winter St. on state and federal holidays.
The former Lucky Liquors, 2 White St., becomes the Somebody Cares New England Food Pantry. To open Aug. 28.
The former Bannon's Spa, 123 Winter St., becomes a food thrift store. A work in progress.
Copyright © 1999-2008 cnhi, inc.
August 2008
Bless The City-Huge Success!
"Bless The City", a four day outreach to the city of
, MA was a huge success! With a crew of volunteers committed to reach their local area with the love of Christ, we began the week by doing some heavy duty cleaning and painting at the new SCNE outreach center, which will house a Food Pantry to the city! We then moved on to deliver fresh vegetables to a distressed elderly community. The next day we blessed the city with a free BBQ lunch and huge give-a-way, including furniture, clothing, household items & kids toys. Everyone had a blast!
Intermingled amist the compassion projects, were times of prayer for the city, teachings and evening services open to the public.
On Friday morning we received in our tractor trailer of groceries and personal care items and began the process of preparing it all for the massive give-a-way on Saturday. We ended the day at a local farm gleaning the fields to bless the city with fresh veggies! The block party, on the last day of "Bless The City" was a great success! Well over 800 people coursed through the park that day to enjoy a tasty BBQ lunch, live music, games for the kids, pony rides, a bouncy room and prize give-a-ways, including pre-packed school backpacks! The day ended with a massive grocery and home goods give-a-way. Over 290 families were able to bring home much needed groceries and personal care items.
"Thank You!" to all of the volunteers, businesses and individuals that helped make "Bless The City" possible!
August 2008
HHOP New Location!
~The Haverhill House of Prayer has moved to a new location!!
Please join us at our new home at 129 Winter Street!
There is still painting & cleaning to be done at our new location. Therefore, our prayer sets have been temporarily reduced to two morning sets to allow for work crews to finish projects in the afternoon. We will resume additional prayer sets shortly!
Current Prayer Sets:
5:30am-6:30am
9:30am-10:30am
See you there!
May 2008
Melvin Adams Is Coming To Town!
Melvin Adams by far is one of the most effective, humorous, powerful comunicators in our nation today. He speaks in schools, prisons, youth organizations, churches and has been a guest on several television shows.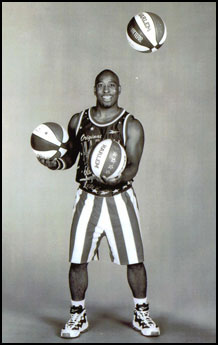 The message Melvin brings is one of hope for a better future that holds great destiny for young and old alike. As a young man Melvin had no hope of a future in basketball as a 5' 10" fatherless youth from generations of poverty. He stood alone in the hope and lived out his dream playing college basketball, professional ball and then played for the Harlem Globe Trotters.
Melvin will be speaking in the Merrimack Valley Area on Friday, Saturday and Sunday-September 12th-14th.
Speaking Locations TBD. If you are interested in having him speak at your venue, please contact the SCNE office at 978 912 7626 978 912 7626. Pricing to be determined.
May 2008
Youth Leader Session w/Pastor Mike Servello Jr!
Free! Open to all Youth Leaders & Pastors!
Join us on Saturday June 14th from 8am-10am as Pastor Mike Servello Jr. from Mt Zion Ministries in Utica, NY shares his heart with area youth leaders & pastors!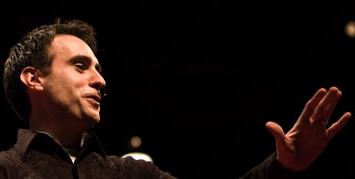 "Mike is the founder of Generation Church, Generation Interns, Go! missions and the Generation Conference. He has over 10 years experience in youth ministry. In 2004, Mike transitioned out of youth ministry to serve as an associate pastor, but he continues to oversee the Generation Conference. His passion is to see the Kingdom of God furthered in generation ministries across the North East."
Location:
Somebody Cares New England
19 Franklin Street
Haverhill, MA 01830
Refreshments to follow!
Please register below if you plan on attending this event.
May 2008
Block Party at GAR Park!
August 9th 11am-2pm
Get ready for this year's block party!!
Saturday August 9th 11am-2pm
As always-Everything is Free!
You can expect:
Live Music!
BBQ Lunch!
Pony Rides!
Kids Games!
Face Painting!
Massive Grocery & Home Goods Give-A-Way!
And Prize Give-A-Ways throughout the day!
Interested in volunteering?
May 2008
Bless The City!
Prayer~Compassion~Action!
Join us for 4 days as we "Bless the City" doing acts of compassion, being a tangible expression of God's love to the city!
Somebody Cares New England
is hosting the 4 day event, ending with the annual Block Party at GAR park! Dates: Aug 6th-9th
If you are interested in attending the 4 day event, please see the registration details below. The overnight experience is open to ages 12-24yrs old. For those who have decided to make this a missions event for their whole family and anyone over 25years old, you can still register for the whole event and commute from home or secure local lodging.
Registration
Full Registration: $100.00 (Includes all meals & lodging/Same price for commuters)
Family Discount: $80.00 pp 2 in family, $70.00 pp 3-4 in family
Group Discount: $80.00 pp for groups of 5 or more
(Under 18 must be accompanied by youth leader or parent/guardian)
Daily Registration: $25.00 (Includes breakfast, lunch & dinner)
Can't make it for the whole event? Register for 1 day or more!
Evening Services: Wed, Thur & Fri 7:00pm Open To Community
Schedule (Tentative)
Wednesday
9:00am Breakfast at SCNE
9:30am Devotions
10:00am Worship, Prayer, Teaching/Prayer Walks
12:00pm: Lunch at SCNE
1:00-5:00pm: Outreach Preparations/Acts of Kindness
5:30pm: Dinner at SCNE
7:00pm: Prayer, Worship & Teaching
Thursday
9:00am: Breakfast at SCNE
9:30am: Devotions
10:00am: Worship & Prayer
10:30am: Outreach Preparations/Prayer Walk
12:30pm-5:00pm: Cookout & Give-a-Way
5:30pm: Dinner at SCNE
7:00pm: Prayer, Worship & Teaching
Friday
8:00am: Breakfast at SCNE
8:30am: Devotions
9:00am: Worship, Prayer & Teaching
10:00am: Unload Tractor Trailer
12:00pm: Lunch at SCNE
12:30pm Sort & Re-Load Food & Personal Care Items
5:00 pm: Dinner
5:30pm: Ice-Cream Run & Hang Time at Winnekenni Castle
7:00pm: Prayer, Worship & Teaching

Saturday
7:00am Breakfast at SCNE
7:30am Devotions
8:00am: GAR Park--Prayer and Set-Up
11:00am-2:00pm: "City Blessing Block Party"
2:00-4:00pm: Grocery give away
3:00pm-5:00pm: Clean up
5:30pm: Pizza, De-Briefing, Slide-Show & Dessert!
7:00pm: Head Home!
March 2008
Easter Outreach 08'
Over the last several years Somebody Cares New England has served the community by hosting an Easter Outreach. This year we hosted a ham dinner for all, as well as Easter Baskets for all the kids 12 and under! Sixty Easter Baskets were donated by Charlie's Variety again this year to bless the kids in the community!
By far, this was the most successful Easter Outreach we've hosted! Well over 100 individuals and families in the community came out to celebrate Easter with Somebody Cares New England!
In addition to the ham dinner and Easter baskets, many individuals were blessed through our clothing give-a-way and personal care products give-a-way.
Thank you to all of the volunteers, churches and businesses that helped make this day possible!
March 2008
Easter Baskets Donated for 60 Kids!!
Easter Community Meal and outreach
Charlie's Variety donated 60 Easter Baskets
Somebody Cares New England hosted a community meal for the low income and those in distress. We fed over 155 people including over 30 children on Resurrection Sunday.
We were blessed to recieve 60 Easter Baskets donated by Charlie's Variety. The owners of the store Charlie and Felicia make custom baskets for the holidays and the ones donated were valued at $25.00 each.
Fantini Bakery provided the rolls and Trinity Episcopal Church donated the space for the outreach. Several anonymous individuals donated cash to provide for the meal. Volunteers from over 8 churches preped, set up, served and cleaned up.
We are grateful for all those who make these outreaches possible. We continue to provide for families and individuals in need because of all the dedicated, faithful volunteers and business'
March 2008
Converge
Somebody Still Cares New Orleans
Location:
New Orleans, Louisiana
Date:
Jan 5, 2008 - Mar 31, 2008
Contact:
Jeff Masters
Phone:

978-377-0447

978-377-0447

Email:
scne@comcast.net

"C O N V E R G E"

SOMEBODY STILL CARES NEW ORLEANS

Missions Outreach of Somebody Cares America

offering two tracks

March 10-13 ending with the SCA Summit 14-15

or begining with the Summit

March 14-15 and serving 17-20

cost $250.00 person before Feb 10th

after deadline $300.00

If your church would like to serve contact the SCA

If you as an individual would like to join SCNE team of

missionaries leaving from the Merrimack Valley area please register

with SCNE by clicking on EVENTS on the top of this page.
February 2008
Easter Outreach!
Register to Volunteer!
Somebody Cares New England's
Easter Outreach
Join us for a traditional Ham Dinner
(Held at Trinity Episcopal Church, enter through William St entrance)
4:30pm-6:00pm
Free Easter Baskets for children ages 12 and under!
(Quantities limited)
Interested in volunteering? Please register below for one of the following shifts:
Saturday Prep Day--March 22 9am-12pm
Sunday Easter Outreach-March 23
1pm-4pm
4pm-6:30pm
1pm-6:30pm